Ans. Follow below mentioned steps:
Create new financial year first
Close the company and Go to the backup option
Take the back up of current year only
Then, Go to "Restore" option
Define the path where backup files has been stored and restore the data
Select "no" option when asking to overwrite the company.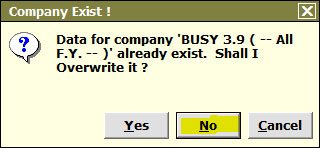 Now, a new company will be created along with all masters & balances.